Cold-weather growing structures.
Building DIY, mobile hoop houses, high tunnels, and cold frames..
---
Building Eliot Coleman's Modular Moveable Cathedral Tunnel -- Johnny's
https://www.johnnyseeds.com/on/demandware.static/-/Library-Sites-JSSSharedLibrary/default/dw141ff27f/assets/information/7300-qh-modular-moveable-gothic-cathedral-tunnel-instruction-manual.pdf
Bow roof hoop house design
https://skempdesign.com/Hoophouse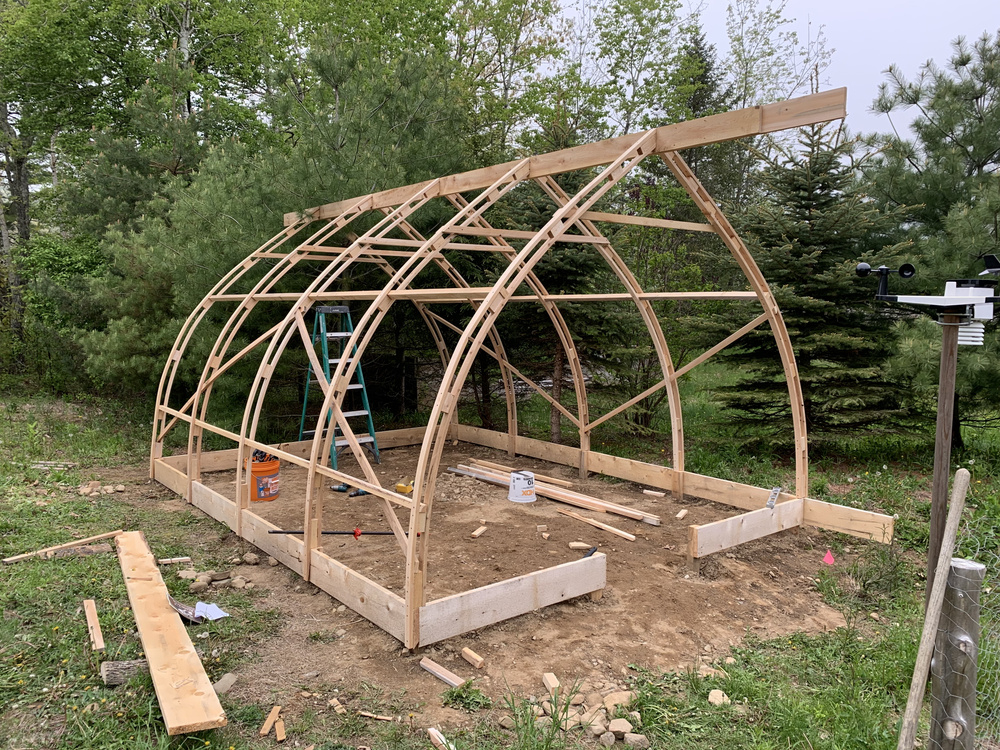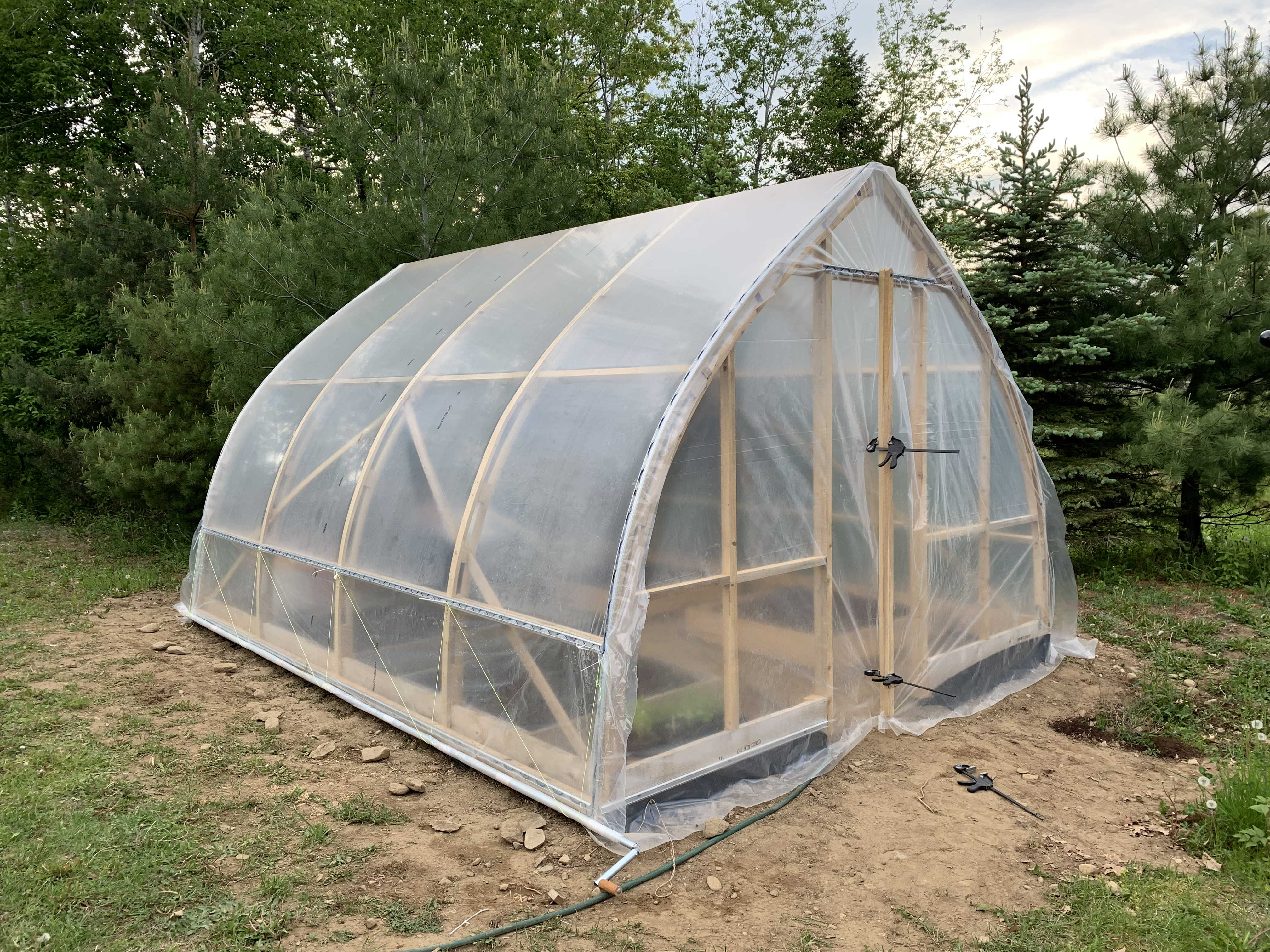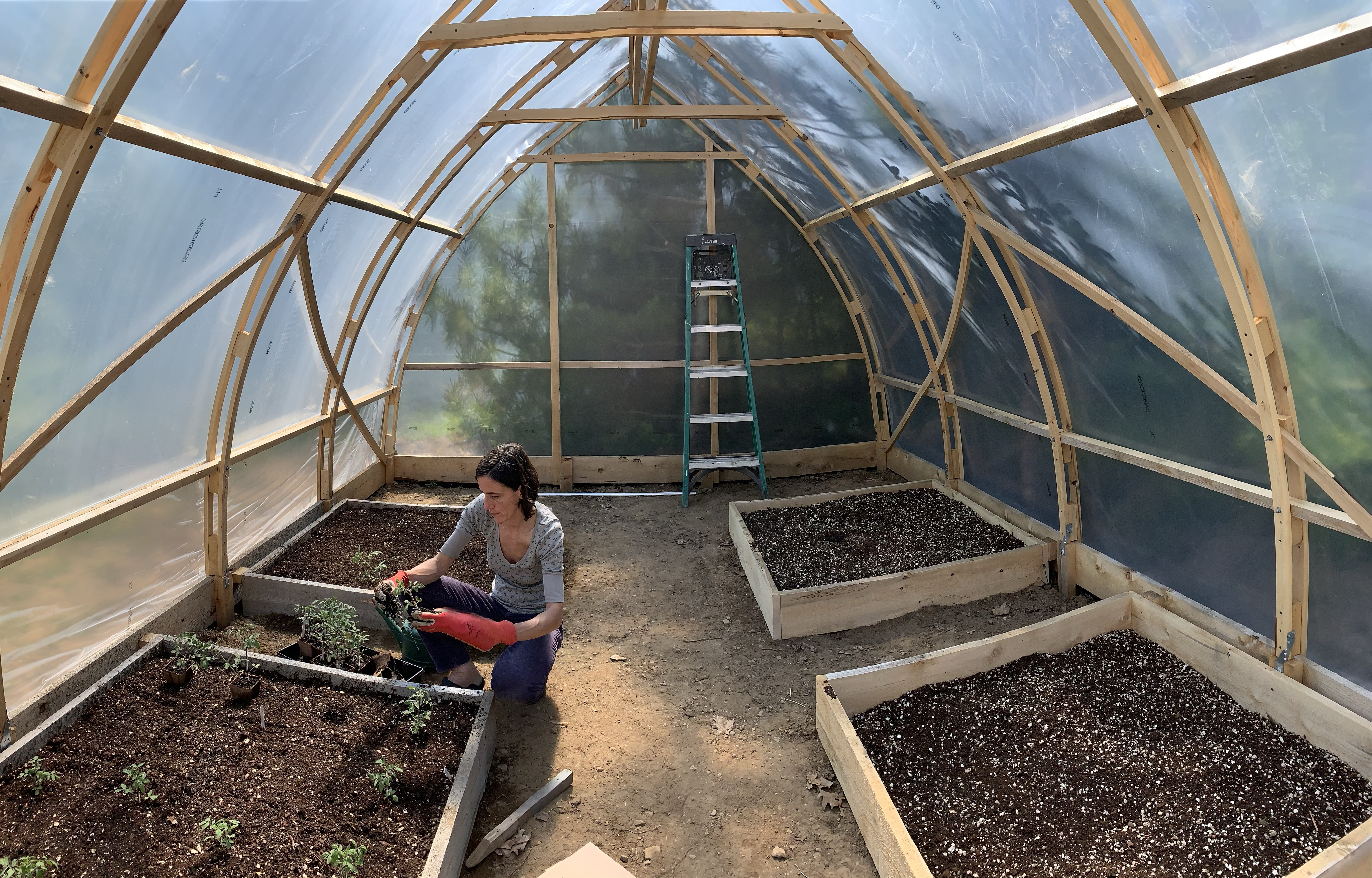 Gothic Arch hoophouse
Another gothic Arch hoophouse
Building DIY hoophouse / US Forestry Service
Detailed explanation of the build process and materials.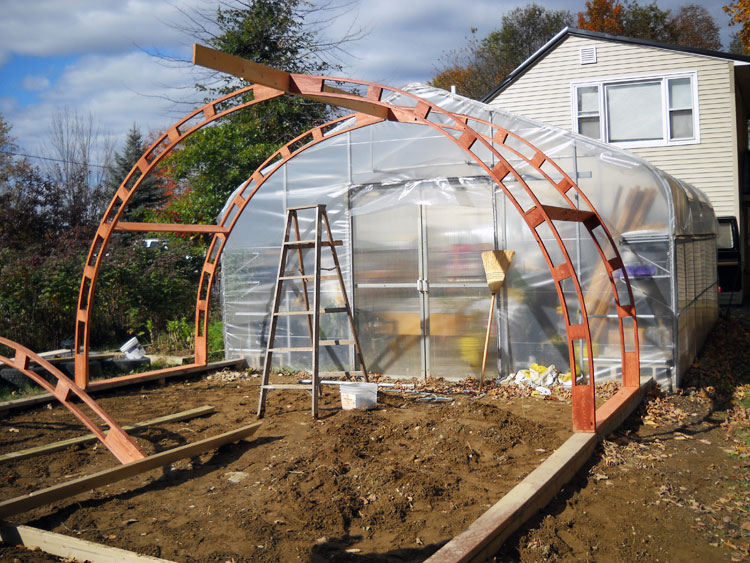 Temperature of our hoophouse
http://bayou.pvos.org/data/qeaj3bt3a584?plot_param=temperature_c
Installing a fan and vent
https://www.bootstrapfarmer.com/products/greenhouse-shutter-mount-exhaust-fans?variant=41702990119070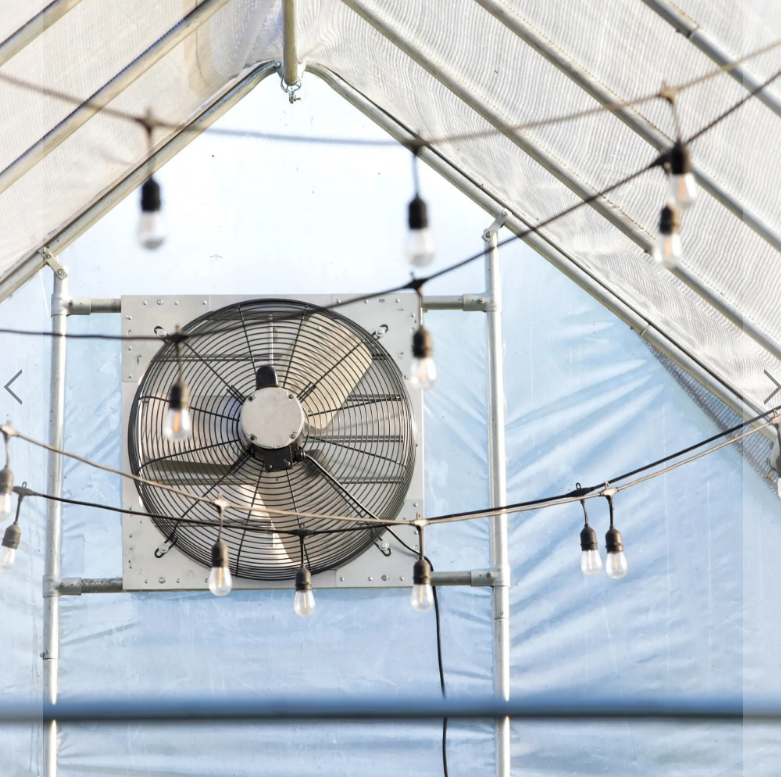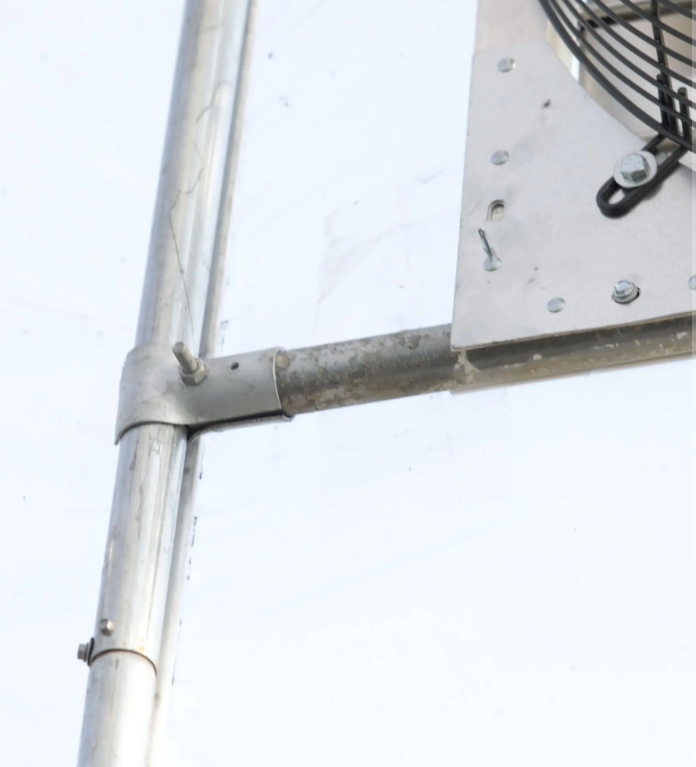 Wed Nov 15 08:09:58 PM EST 2023
Update: installed fan, but cross-bar bowed the side posts, resulting in a tilted door frame ...
Going to try to use shortened cross-bar